The Flexibility of Retractable Awnings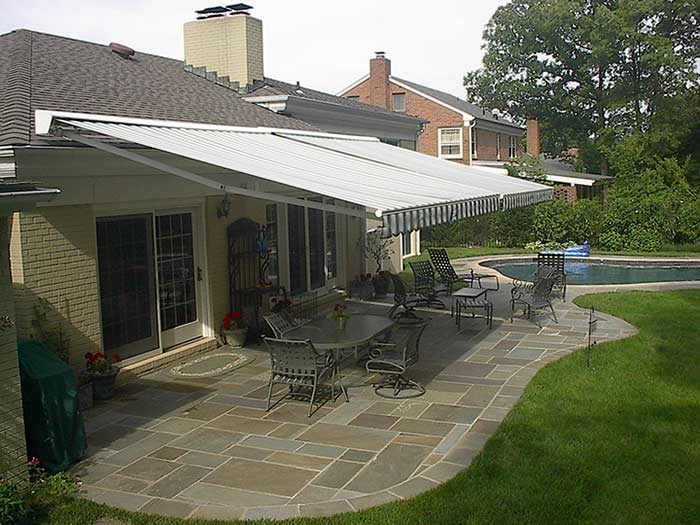 A Practical Outdoor Solution
There are times when you want to cover your outdoor living space to provide much-needed shade and enjoy relaxing outside even when the sun is at its brightest. Then there are times when you want to open up your outdoor space so people can enjoy the early morning, evening and night skies without anything blocking the view.
If this is what your heart desires, then your solution is a top-quality retractable awning provided by Home Living Window Fashions. Offering superb awning products developed by Sunair Awnings, SummerSpace and Alpha Productions, our company can help you design solutions and complete installations that bring your backyard living dreams to life.
Retractable Awning Benefits
When you choose an awning with retractable functionality, you get the best of all worlds. The benefits of shading your patio space with this type of cover are many, including:
Protection from bright sun, UV rays, glare, heat and rain drizzles.
Flexibility to cover or uncover your outdoor living spaces.
Ability to adjust the temperature of your patio to your liking.
Versatility to change the look and feel of your yard at will.
Both manual and motorized options exist to suit your preferences, and the products we offer come with warranties for your peace of mind. What's more, our awning products are available in a wide range of styles, colors, sizes and fabric selections, enabling you to complete your exterior design to your satisfaction.
Contact Us Today
If you'd love to take advantage of the space your yard offers and would like to get more fresh air without worrying about harmful UV rays or annoying glare, consider adding quality awning products to your outdoor living areas. To get started, complete our online form or call Home Living Window Fashions directly at (925) 434-5177. We're ready to help you live better by design and turn your home into one of your favorite places on Earth.