Create Shade Wherever You Need It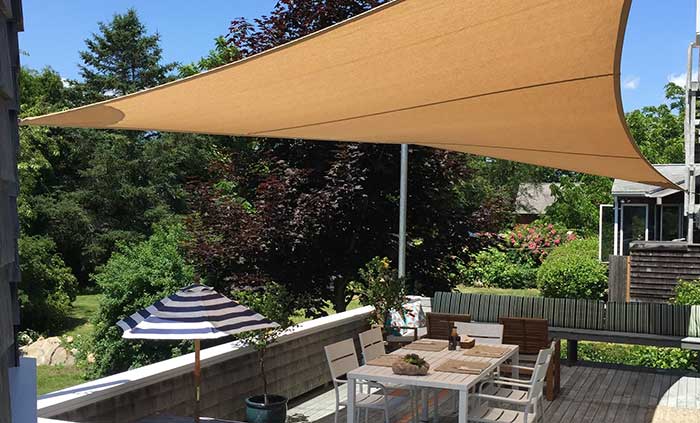 Flexible, Artistic Sail Shades
If you have more exposed or remote areas in your yard that need shade, consider designing in shade sails to create cool, refreshing spaces you and your family, including your kids and pets, can enjoy.
Home Living Window Fashions and installs custom shade solutions built with quality sails provided by Shazeebo. Manufactured right here in California, these sturdy products stand up to sun, wind, rain and other elements, bringing shade to even the toughest areas.
With many sail fabrics, types and styles to choose from, you can let your imagination go wild. Bringing both artistry and functionality to your yard, these sails can protect your loved ones and your patio furniture by creating shade when other methods are simply not practical or possible.
Benefits for Your Property
Adding sail shades to your yard can solve a wide range of problems. They may be the right solution for you if you're lacking trees or you need shade in parts of your yard that are far away from your house. You can enjoy many benefits with these versatile products, including:
A shaded space for your kids to play in.
A protected space where your pets or animal pals, including horses, can cool off.
The ideal cover for outdoor living spaces located a distance from your house.
Cool, refreshing shade over pool and deck areas.
Partial shade in your garden or vegetable patch spaces.
Added beauty and artistry that comes from unique designs.
Contact Us Today
If you've been struggling with creating the right shade solutions for your yard, sail shades may be your answer. To learn more about this fantastic option, complete our online form or call Home Living Window Fashions at (925) 434-5177. A friendly, knowledgeable team member will respond to you shortly.