High-Quality Window Treatments Company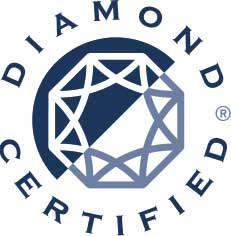 Work With a Diamond Certified Company
At Home Living Window Fashions, we're very proud to be recognized as a Diamond Certified company. We believe that our firm commitment to quality in every phase of installing window covering and outdoor patio products is what has earned us the Diamond Certified designation.
What does this certification represent? It means that as a patio cover and window treatments company, we have gone through a rigorous, reliable certification process that closely takes into account feedback from a random sample of real customers. To earn the Diamond Certified rating, a company has to pass credential-based ratings and earn Highest in Quality and Helpful Expertise® scores of 90+ on a 100 scale.
Home Living Window Fashions has earned impressive scores of 97 in customer loyalty and 100 in helpful expertise, attesting to our high level of performance in all we do.
How Our Certification Benefits You
By working with our Diamond Certified window treatments company, you benefit in many ways; you'll be able to enjoy all the following:
High quality of customer service
Excellence in products & services
Working with a knowledgeable team
Getting honest answers & professional advice
Peace of mind knowing you can trust our company
Quality & courtesy at every step
A commitment to creating solutions that work for you
Every team member at Home Living Window Fashions takes the time to truly listen to our customers so we can understand their needs and develop personalized solutions.
Contact Us Today
As a Diamond Certified company, we are backed by a performance guarantee for your protection. Put our commitment to quality and dedication to providing helpful expertise to work for you. To get started, fill in our online form or give us a call at (925) 434-5177 today. We are ready to assist you.