Quality Window Shades & Coverings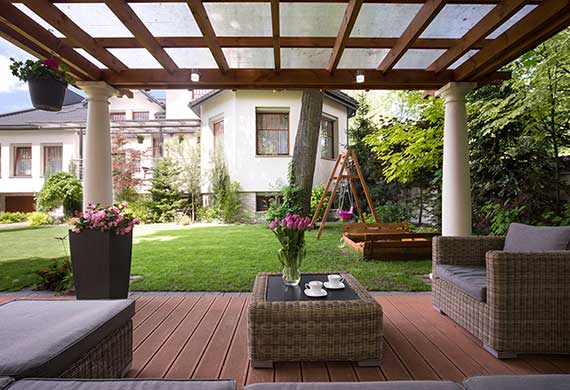 About Our Company
Since 2004, Home Living Window Fashions has been serving customers in the North Bay region by providing exceptional window coverings and patio shade products. Owner Shem Isaac and his wife, Melody, are passionate about creating solutions our clients count on.
We can assist you with any of the following:
Window coverings
Shutters
Blinds
Window shades
Patio covers
Awnings
Sail shades
Motorized screens
And much more!
Working with top brands in the industry, including Graber, Horizons, O'Hair, Sunburst, SummerSpace and other quality suppliers, we have access to a wide range of products to meet your needs. Our installation service standards match the level of quality found in the indoor and outdoor products we offer.
Brand Differentiators
One very important way we stand apart is the diligence we put into vetting the products we provide for window treatment solutions and backyard comfort. Quality control is built into our process, since every product we carry goes through intense scrutiny. We make sure what we offer is demonstrably better than other products within each category.
When we say our window shades, shutters, awnings or any products are better, we mean it. Our methodical steps ensure we bring value to every customer through our selection.
Our Core Beliefs
At Home Living Window Fashions, we're guided by the conviction that your home should be one of your favorite places on Earth. We're here to help you make this a reality by providing products and services that offer practical solutions plus joy of use.
"Live better by design" isn't just our tagline; as we see it, it's the only way to conduct business and serve our customers.
Contact Us Today
If you'd like to create beautiful, functional solutions for your window fashion or outdoor living comfort, reach out to us. Every person at our company believes in what we're doing, and we are committed to bringing quality to your home. To get started, complete our online form or call (925) 434-5177.