Functional Outdoor Products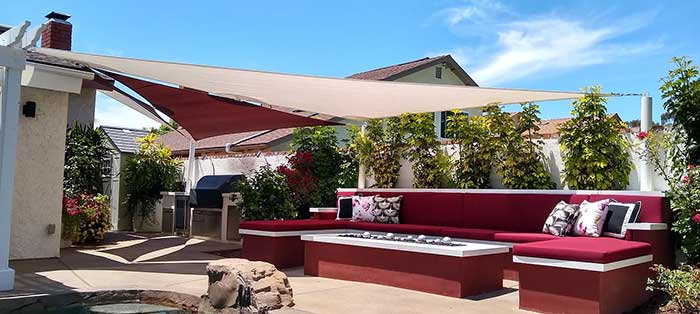 Solutions for Backyard & Patio Shade
We'll help you add backyard and patio shade while bringing more privacy to your outdoor spaces.
Wouldn't you love to spend more time outdoors? With our patio covers and screens, you can. We will work with you to create beautiful, practical designs that bring much-needed shade, privacy and protection from the elements to your outdoor spaces.
Being a Diamond Certified company, Home Living Window Fashions works with trusted brands and personally vets all the outdoor products we offer. We partner with these quality manufacturers:
Alpha Productions
Universal Screens
Mirage Screen Systems
SummerSpace
Shazeebo
Sunair Awnings
For Patio Shade, Privacy & Backyard Enjoyment
Our products and installation services are designed to help you get the most from your yard. With our solutions, you can spend more quality time outdoors in the privacy and comfort of your own property.
Bring us your ideas, and we'll create practical, elegant solutions for you. Our goal is to help you live better by design.
Other Services
Indoor Products
Indoor Products
Update your windows with top-quality shutters, blinds, shades and drapery. Discover possibilities.